We at Globe Williams treat all our projects as such by incorporating all our assets in them; top-quality materials and know-how, advanced safety protocols, and innovation tools on a level way above the market's standards. We also acknowledge that time is of the essence; this is why we value promptness in terms of communication. No waiting lines, no endless "please hold on" phone calls.
However, we know that no reservations are applied when it comes to the top seat. This is why we constantly put ourselves to the test through thorough reviews and assessments of our performance. Our 91% self-performance index speaks for itself. And while we maintain a solid services portfolio, we are always looking ahead in terms of expanding its range. After all, it is your needs that define our horizon – we examine the big picture without ever forsaking the details.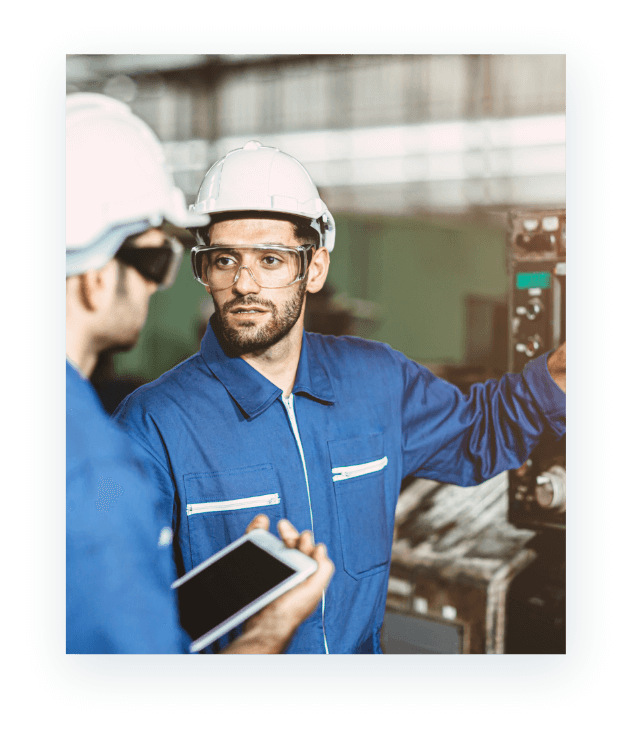 Hard Services
Preventative & Reactive Services | Ad-Hoc Services | Asset Lifecycle Management | Project and Major Works Management | Safety and Condition Auditing | Operations Management | Energy
Hard facility services go beyond ensuring the safety and welfare of tenants, employees, or visitors. They are part of the core of any structure or building. Globe Williams combines an unparalleled know-how level with a diverse range of services: storage and handling, ad-hoc plant and equipment repairs, handyperson services, energy systems maintenance and control, small construction works, risk management planning, asset lifecycle management, project and operations management, safety and condition auditing.
               Even though we can operate on a reactive and preventive level, we are focusing on the latter. We believe that proper maintenance and support are both time and cost-effective. This commitment to longevity applies through a series of services, from periodical technical system check-ups to a full warranty that includes the replacement of faulty equipment—all thanks to our specialised, high-skilled personnel of 500+ technicians.

Soft Services
Planned Cleaning Services | Supply of Consumables | Hygiene Services | Bait and Fumigation Services | Catering | Reception | Mail room
If hard facility services are the body of an establishment, soft facility services are its soul. They create all the conditions that will make an environment safer, more pleasant, and more efficient for those who work or visit it. The cornerstones of their extensive range are two; catering and hygiene.
               When it comes to catering, Globe Williams collaborates with One Food One, a Menoo Group of Companies division dedicated to delivering high-quality catering services to corporate cafeterias or events, canteens, and restaurants. Unique menus, freshly prepared dishes, and the best ingredients create a tasty, affordable, Health and Safety compliant blend.
               Globe Williams' extensive experience in detailed cleaning delivers comprehensive solutions for the commercial, retail and industrial sectors. Acknowledging that hygiene is the foundation of proper living and working conditions, we use combined cleaning, disinfection, and premises freshening methods. Proper planning and consumables, along with the most technologically advanced biological purification systems that ensure top-of-line results, can guarantee a clean and safe working environment on a 24-hour basis. When it comes to your business, we can provide you with a unique service package that will meet your demands.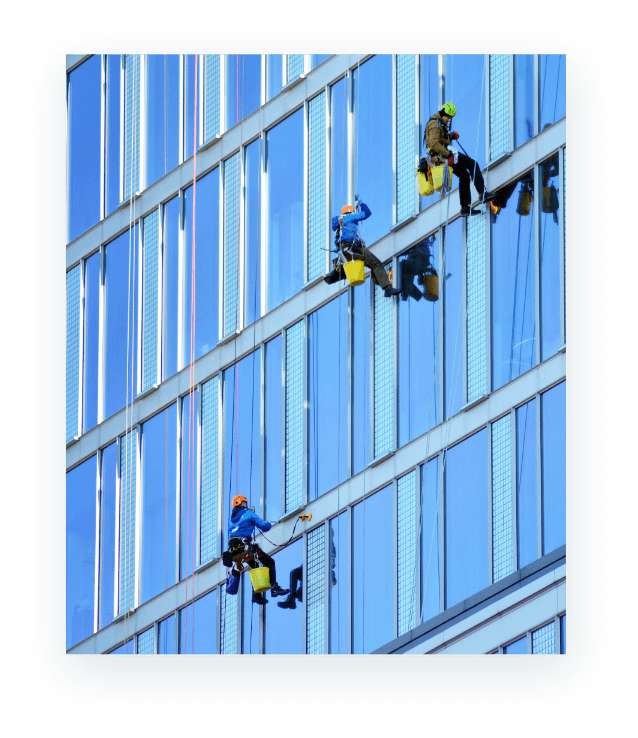 Environmental
Gardening & Landscaping | Waste Management & Recycling | Energy Monitoring and Reduction Services | Pest Control
Once we face the fact that we're mere tenants on this planet, our perspective toward resources and waste management shifts to a new, sustainable direction. From a verdant landscape to a landfill, everything's part of a system that should be appropriately treated with a sense of respect and responsibility. Globe Williams doesn't just care for the environment; it operates for its best.
               Our pest control and fumigation services ensure quality results for your premises – from offices and industrial complexes to schools, hotels, and hospitals. After a visit and study of the location, our specialised team will plan and implement a service package considering all of its aspects. Thanks to our certified scientists, you can be sure that the latest solutions in technology and pharmacology will be applied. Constant checks, information collection and archiving, give us a precise image of the results. Safe, efficient, and with the utmost respect for the ecosystem.
               We at Globe Williams believe that "waste" is a misconception. At least, as long as there's proper management. Our sense of environmental responsibility led us to create a portfolio of top-notch waste management services, operating both in-house and with specialised partners over the years. Whether it is about recyclable or hazardous and infectious materials, the collection, transportation, and disposal processes take place according to the proper and most strict protocols. In addition, we participate in environmental awareness programs for the recycling and reuse of leftover materials. We believe that when knowledge is not shared is simply wasted.
               The span of Globe Williams' environmental services range also includes gardening and landscaping, energy monitoring and reduction services, et al.

Business Consultancy
Our proven core competencies include consultancy for the development of facility management solutions, as well as an in-depth process to guarantee first-class facility management.
What can a successful company with an international presence offer apart from its wide range of services? A part of its own DNA that can help a company show its true potential in a particular sector. When it comes to facility management solutions, Globe Williams can either be your provider or your consultant.
Our team of experts will be by you every step of the way as together you will plan and implement the set of services that will perfectly fit your company. From protocols and procedures to materials, the essence of Globe Williams' operational identity will be present – so as the successful outcome.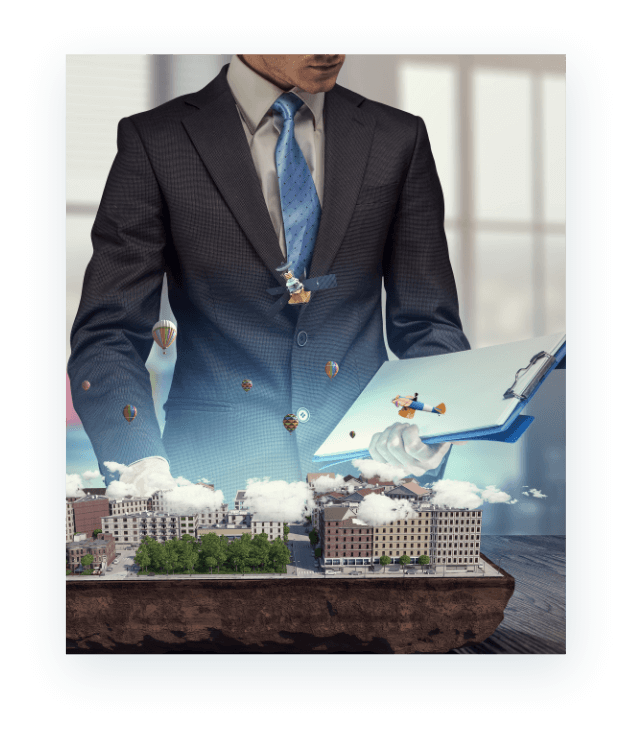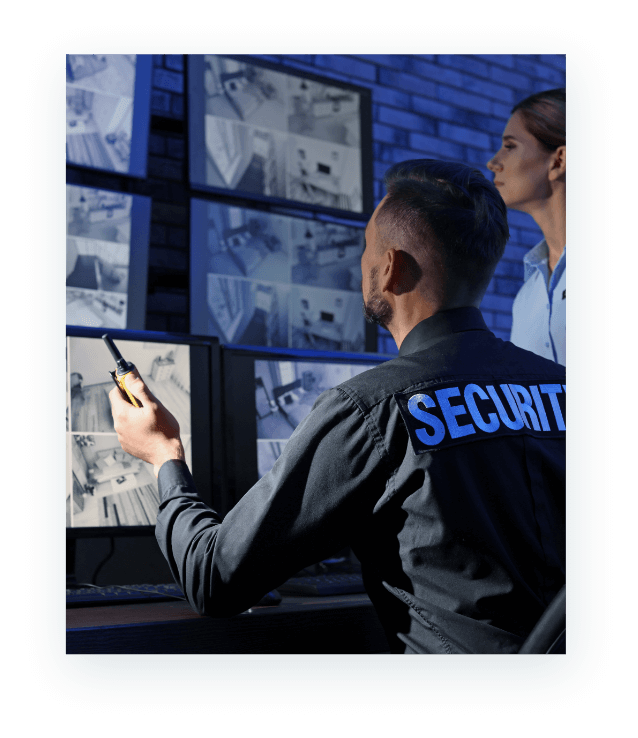 Security & Assets Protection
Manned Guards and Patrols | Electronic Monitoring | Data and Archiving Management
"Safe." A short yet full of values word. Reliability, trust, security, and consistency, to name but a few. At Globe Williams, we know you've worked hard to establish your business; protecting your people and assets from a range of external and internal factors is your goal – and it can be a common one. Our dedicated team of security specialists has an inclusive understanding of security solutions across all building types for public and private organisations.
As for our security services, it's a combination of static guarding services, patrols, escorts, electronic monitoring, data and archiving management, and remote protection – always according to your needs and budget. There's also a special, upon-request set of services that includes training seminars, administrative procedures, natural disaster protection, and criminal liability and investigation services.

Vendor Management Benefits
We offer to our clients the pool of our vendors that cover every request, either of a small part or new equipment for their facility. We currently manage 150 vendors just for one client of ours.
Globe Williams' 20-plus-year presence in the facility management industry has not only resulted in a corporate birthday cake full of candles. The consistency and professionalism that have characterised the company since its first day have been attracting a growing number of partners.
Specialised companies, organisations, or professionals with experience and expertise in their field who contribute daily to our high level of service. It is this network and its strength that we also offer to our clients. Whether it is a small-scale work or a project requiring 150 different partners, we will be there – as so they will.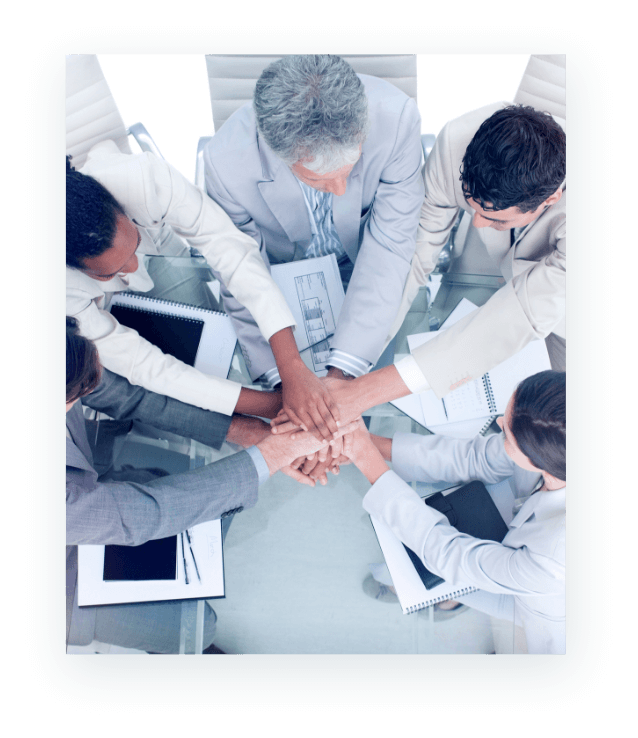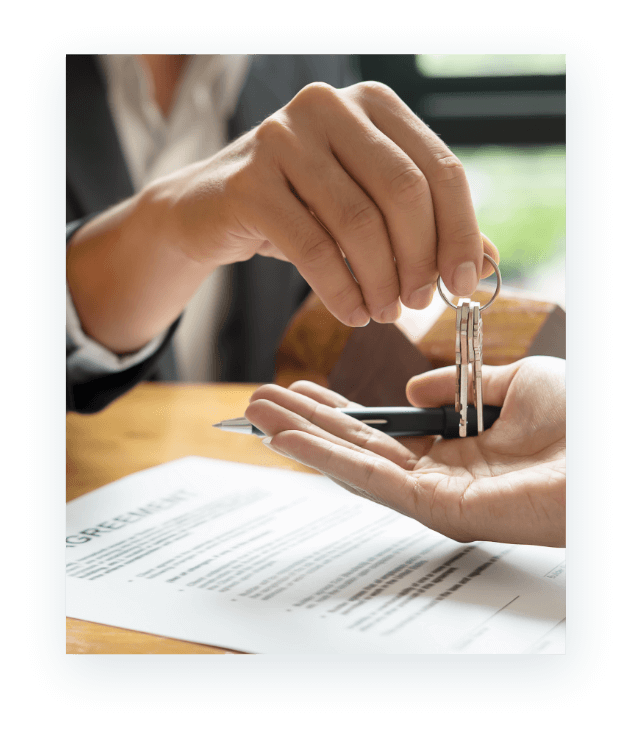 Real Estate Services
Properties for Sale or Rent | Valuations | Financing | Insurance | Legal Protection
For Globe Williams, commercial real estate is not just another branch on its portfolio of services. It is about the spaces our clients live, work, or host, creating positive and prosperous environments.
As for the breadth of services to meet your individual needs, it includes every aspect of real property – purchase, sale, lease, rental, or appraisal – along with all the necessary tools: financing, insurance, legal protection, and more.
From small office spaces to large industrial sites, our advisors collaborate with you to find that ideal match – in terms of footage, performance, and location. After all, real estate purpose should be of impact.

Energy Management & Sustainability
Sustainable development requires disruptive changes in the way our societies and businesses are organized.
The concept of "unlimited, free energy" can only be found within the pages of a science fiction novel. However, the idea of its optimal use is a practical and feasible issue. From the optimum operation of electrical appliances to appropriate thermal insulation materials, the parameters that determine the proper use of energy within a building are almost innumerable.
While operating at any scale and considering any external or internal factor, Globe Williams designs and implements ad-hoc solutions of any size. Small or large adjustments have big results for the building itself or its budget and the environment.